News
"Unrepent" Out Now
Posted November 30 2023
'Viscera' Out Now
Posted July 28 2023
'Irrelevance' Out Now
Posted May 28 2023
Last minute gig!
Posted May 18 2022
We're playing at Amplifier Bar this Saturday 21st May, along with Dead End Brawlers, Brothers & Clauds Event page here
New Single Released!
Posted April 22 2022
We've just released our new single, "Ignore", along with a music video for it.
You can also find it on Spotify, Apple Music, Amazon and other streaming places.
Milk Bar
Posted January 1 2022
NEW YEAR NEW GIGS! Make sure you lock in 7 January 2022 (covid permitting) for an awesome night of some of Perth's best prog acts!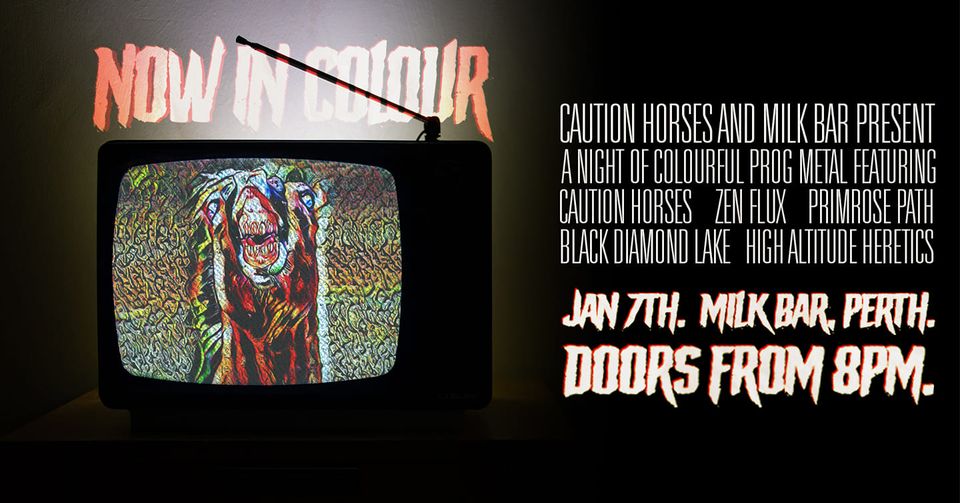 Event info here
Matriffe Out Now!
Posted October 31 2021
After months of hard work, we've finally released our debut EP, Matriffe. You can find it on Spotify, Apple Music, Amazon Music, bandcamp and maybe even some others.
Click here for links
Matriffe EP Launch
Posted October 20 2021
It's time.
We are absolutely stoked to announce that "Matriffe" will receive a proper EP launch at Lucy's Love Shack, accompanied by the phenomenal ShadowShow and other guests. Huge thank you to Big Tommo Presents. You're a bloody legend. Oh, and that's not all. "Matriffe" is available for pre-order via Bandcamp (physical & digital), and you can listen to "Hide & Seek" on YouTube right now.

Links below 👇👇👇

Hide & Seek lyric video
Matriffe EP Launch at Lucy's Love Shack
Pre-order digital, physical, and merch here (CDs and merch will also be available at the EP launch)

JamArt Album Launch
Posted August 5 2021
Hey everyone, another show coming up!
JamArt are launching their debut album on Saturday August 14th, at Convenients in Perth, and we'll be there to support them, along with Infinite Exile. Doors open at 8PM, and tickets are $10.
Click here for the event page.
Hope to see some of you there!
Gig Update
Posted April 27 2021
So good news and bad news. The gig is still on, but postponed to May 15th. We'll add more info as we find out more.
WA Lockdown
Posted April 24 2021
Western Australia has entered a 3 day lockdown, with the possibility of an extension. Because of this the show scheduled for Friday the 30th of April may be postponed. Stay tuned for more updates as we find out more.